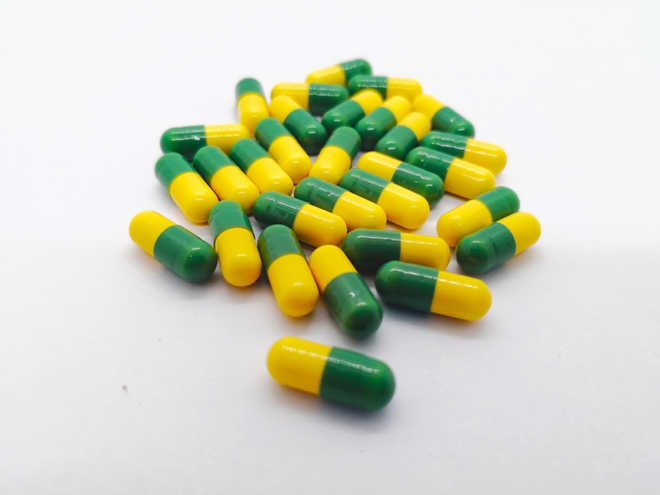 Tribune Web Desk
Chandigarh, July 16
The Special Task Force (STF) of Punjab Police against drugs on Tuesday seized about 10 lakh Tramadol tablets from Bathinda.
Tramadol is an opioid-based drug and is only available on prescription. It is a banned drug under the NDPS Act.
Why is it used?
Tramadol is basically a painkiller. Hence it is given to patients suffering from cancer, amputations, etc, to alleviate the pain. The tablet is effective for patients who are uncomfortable due to extreme pain.
The drug comes with lot of side-effects and can create a havoc in the nervous system, if not taken carefully.
Tramadol is also called 'suicide' drug. The more you consume, the riskier it gets and can even lead to death.
Read more: Punjab police seize drugs; Ludhiana manufacturer booked
Militants' drug
This drug is also commonly used by the Islamic State militants. They call it the "fighter" drug as it relieves them of pain and also helps to fight fatigue.
Nearly 4 million Tramadol tablets were sold to Syria and it enjoys a huge market in Europe.
Cost of the drug
It is a profitable drug as 10 tablets come for Rs 5 to 6 and sold at Rs 50-60 illegaly. In international market, it costs more than Rs 200 per 10 tablets.
Top News
India's final tally read 22 gold, 16 silver and 23 bronze an...
The Congress, Left parties, TMC and DMK voice strong opposit...
Tears into the Centre for 'weakening the foundations' of the...
Both Lok Sabha and Rajya Sabha adjourned sine die, four days...
Former Bihar CM Jitan Ram Manjhi, whose Hindustani Awam Morc...