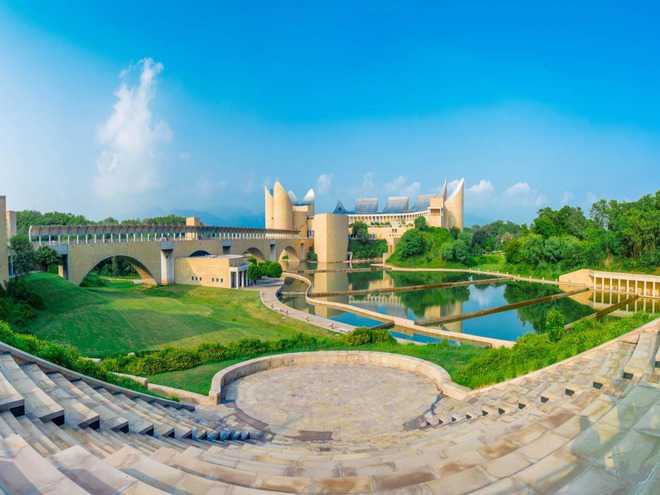 Tribune News Service
Ropar, January 13
"Virasat-e-Khalsa," a museum which highlights the Sikh history has made it to Limca Book of Records. Till now, over 9.7 million visitors, including Canadian Prime Minister, President of Mauritius and ambassadors of various nations, among others, have visited the museum since its first phase comprising 14 galleries opened on November 25, 2011. The second phase of the museum comprising 13 galleries was opened on November 25, 2016.
Tourism and Cultural Affairs Minister Navjot Singh Sidhu said as per validation by Limca Book of Records, "Virasat-e-Khalsa" conceived to commemorate 550 years of history and culture of Punjab has become a top ranked museum in the country.
While the first phase depicts Sikh history from Guru Nanak Dev's era to the installation of Guru Granth Sahib, the second phase showcases subsequent epochs, including times of Baba Banda Singh Bahadur and Maharaja Ranjit Singh through 3-D technology.
The museum has also boosted the economy of Anandpur Sahib. Ever since the first phase was thrown open to public, the Shiromani Gurdwara Parbandhak Committee's (SGPC) revenue from shops has increased five times and 300 people have been employed at "Virasat-e -Khalsa."
Similarly, offerings at Takht Keshgarh Sahib have gone up to Rs60 crore and deposits in banks stood at Rs712.15 crore on March 31, 2018 against Rs377.39 crore on March 31, 2012.
Top Stories