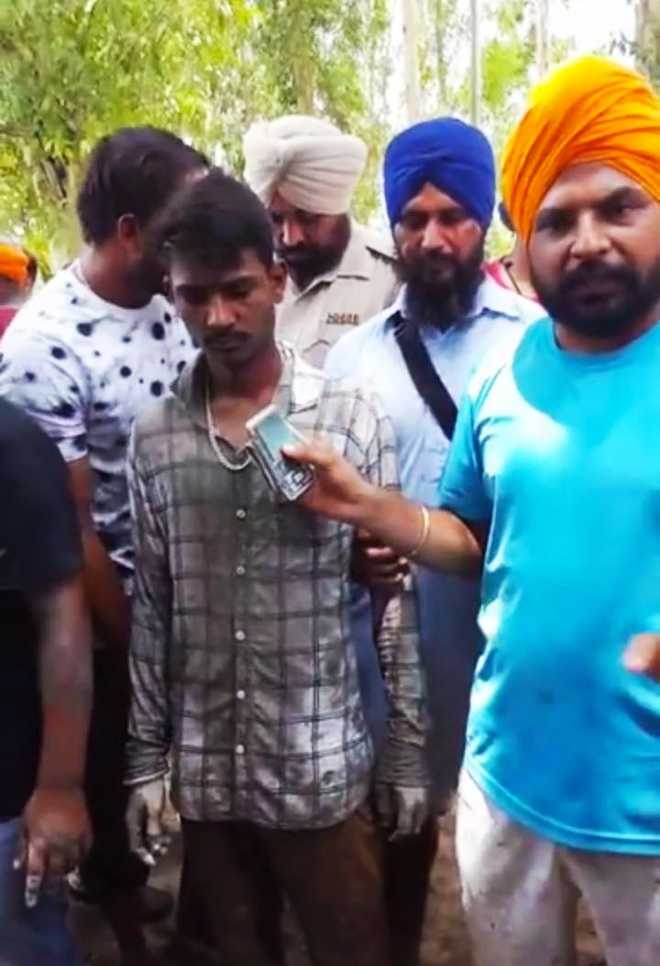 Anirudh Gupta
Ferozepur, July 15
A "vigilance squad" constituted by members of Shaheed Udham Singh Youth Club at Khai Pheme Ke village on Sunday nabbed two drug peddlers.
Advocate Manjinder Singh Bhullar, who led the squad, said they got information that some youths were taking drugs underneath the railway overbridge near the village. "We reached the spot and caught hold of six youths, who were injecting drugs," he claimed, adding that on questioning, they revealed that they had procured heroin from one Billa at Khilchian village.
"We informed Gurinder Singh Dhillon, IG, Ferozepur, and left for the village. The IG too sent a police team. Our volunteers caught hold of two youths after a long chase in the fields adjoining the village and handed them over to the police," claimed Bhullar. "They were openly selling drugs. One small electronic weighing machine and some cash were recovered from them," he added.
The club had earlier organised a foot march up to the Chief Minister's residence to highlight the drug issue. Bhullar said if they worked with the state machinery, it could break the backbone of the drug cartel overnight, provided there was a political will to do so. Jasbir Bhullar, president, Lok Insaf Party, Ferozepur unit, said their volunteers had decided to visit affected villages in the district to identify people involved in selling drugs.
"We will contact sarpanches, watchmen and knock at every possible door to root out the drug menace," said Bhullar.
Dhilllon said any information to help nab peddlers was welcome. "I am happy that people are coming forward in this fight," he added.
Top News
Asks Canada to take action against secessionists, crime synd...
'Video shows 50 shots were fired, suggests role of at least ...
53 sites in six states raided, several detained
Registers prelim enquiry; AAP accuses BJP of vendetta