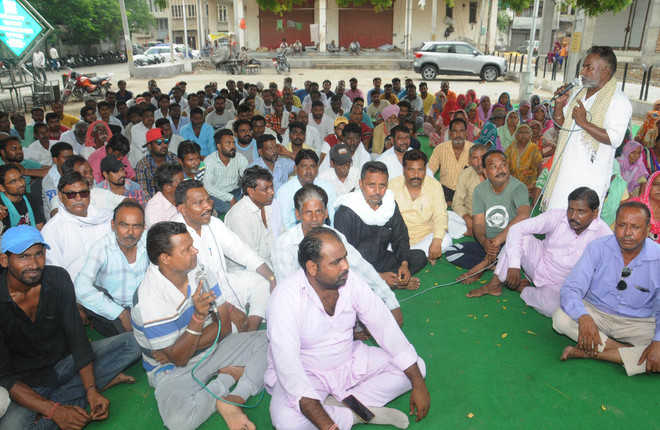 editorial@tribune.com
Sukhmeet Bhasin
Tribune News Service
Bathinda, July 24
The strike launched by the Sanitation Workers' Union in protest against the recruitment of 115 temporary sanitation workers ended on Tuesday afternoon.
The union called off the strike on the assurance from MCB officials that they would write to the state government to undertake regular recruitment, instead of temporary.
MCB officials assured the union that they would write to the state government to cancel recruitment of 115 temporary sanitation workers and recruit 328 sanitation workers, already been approved in the MCB general house.
The protest had entered second day on Tuesday. The union also announced to return back to work by Wednesday morning.
The strike by 800 sanitation workers started taking toll on the city as heaps of garbage was lying unattended on city roads and secondary points.
Earlier during the day, a few office-bearers of the union were called for a meeting by MCB secretary Vishal Wadhwan in his office, but they refused.
Later, XEN Sandeep Gupta and chief sanitary inspector Satish Kumar went to the union office and held a meeting with them.
The union leaders alleged that without informing the union, the MCB had hired 115 temporary sanitation workers under the table whereas they had been that their children be employed as many sanitation workers have retired.
They said the retired workers didn't get any pension due to which it was difficult for them to make both ends meet.
They also reiterated that instead of recruiting temporary workers, the MCB should recruit 328 new workers on regular terms.
Later, Municipal Commissioner Dr Rishipal Singh and Mayor Balwant Rai Nath held a meeting with the union and assured them that they would write to the state government over this and made the union call off their strike.