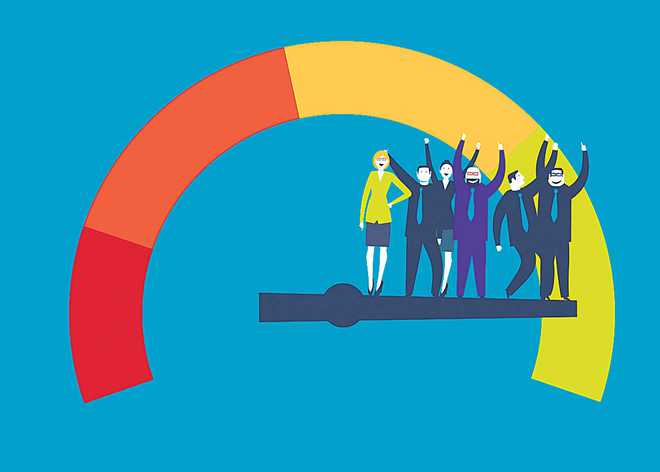 laxmi@tribune.com
Over 80 per cent of employees in India consider job responsibilities and company's work culture as the top most reasons contributing to job satisfaction, a survey has found.
The survey showed that 46 per cent cited their new job responsibility as a key element for their satisfaction, while 42 per cent of the candidates gave work culture as the top reason.
As the businesses are rapidly growing, recruiters are concerned about their employer brand, while the candidates are also evaluating work culture as an important factor for joining and staying with the organisation.
According to the survey conducted by a recruitment firm En World-India, only five per cent of the candidates considered salaries as the determining factor for job satisfaction.
The data was derived from all major domains like technology, automobile, consumer, telecom and pharmaceutical between 2016-2017.
As many as 1,000 mid and senior level candidates from all over India were interviewed over telephones for the 'Sucess After Joining' (SAJ) Report 2017.
Five per cent of the candidates who were placed in new roles by the recruitment firm cited 'Brand value' as a reason for their job satisfaction, while two per cent attributed satisfaction to the Reporting Manager. — PTI
Cities