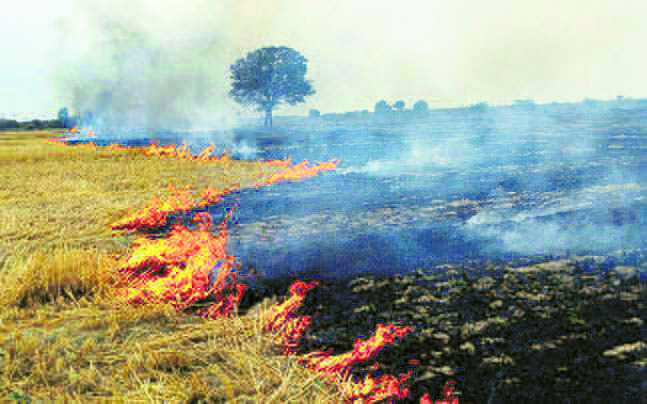 editorial@tribune.com
Ravi Dhaliwal
Tribune News Service
Gurdaspur, October 16
Alarmed at the orders of the Gurdaspur ADC (Development) to fan out into villages after school hours and ensure that farmers do not burn husk, about 300 school lecturers have approached their union. The teachers, who are to report to the SDM about any farmer disregarding the orders, say a confrontation could be dangerous.
"We fear we may be attacked. Neither any special allowance nor security is being provided to us," pointed out Upkar Singh Wadala Bangar, a lecturer at the Kalanaur Senior Secondary School with 40 per cent disability. "As per the orders, I will have to daily commute more than 100 km to and fro to reach Khojkipur in the Beas basin area of Sri Hargobindpur. I cannot spend the night at Khojkipur as I don't know anybody there."
Jodh Singh, another teacher with disability, will have to travel 80 km daily from Kale Nangal (Gurdaspur) to Sri Hargobindpur.
Coming to the aid of the distressed teachers, Harjinder Singh Wadala Bangar, general secretary of the Gurdaspur Democratic Teachers Front, said: "There are more than 1,000 lecturers in Gurdaspur district. On what criteria have these 300 been chosen? Why have women teachers been put on duty? We will meet the DC on Wednesday. The administration must know this cannot be a solution to the problem of stubble burning."
Stoutly defending the move, Deputy Commissioner Vipul Ujwal explained: "The lecturers are to make the farmers aware of the dangers of burning husk, not enforce orders. For that, officials of the Agriculture Department are on the job already. We have to abide by the state government orders in any case."
Top Stories