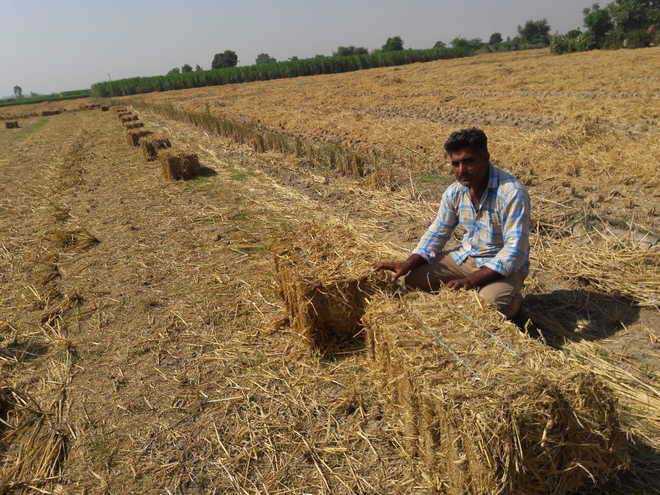 shalender@tribune.com
Tribune News Service
Karnal, August 19
Scientists of the Central Soil Salinity Research Institute (CSSRI), Karnal, will provide technical assistance to farmers and policy planners for better management of crop residue.
The Union Government has selected the institute for the farmers of Haryana, Punjab and Western Uttar Pradesh under the project "Climate change, agriculture and food security" of the Indian Council of Agricultural Research (ICAR) and the International Maize and Wheat Improvement Center, Mexico.
A sum of Rs 1,152 crore would be incurred on providing subsidy for machinery for better management of crop residue in these states, said Dr PC Sharma, director, CSSRI.
The CSSRI is already working on the project for the last 10 years and had been successful in saving around 30 per cent water, 20 per cent energy and labour, 20 per cent nutrients and fertilisers and 20 per cent increase in the net income of farmers. The scientists claim that it will help in checking pollution and help in enhancing soil health.
"We are working on effective crop residue management, due to which the Union Government has selected our institute. The amount has been given to the state governments for two years," said the director.
Farmers will get subsidy in two forms — individually a farmer will get 50 per cent subsidy on the purchase of machines like happy seeders, zero tillage, mulchers, shredders, balers and others, while a group of farmers will get 80 per cent subsidy. He, however, said that the state Agriculture Department was already providing such machines.