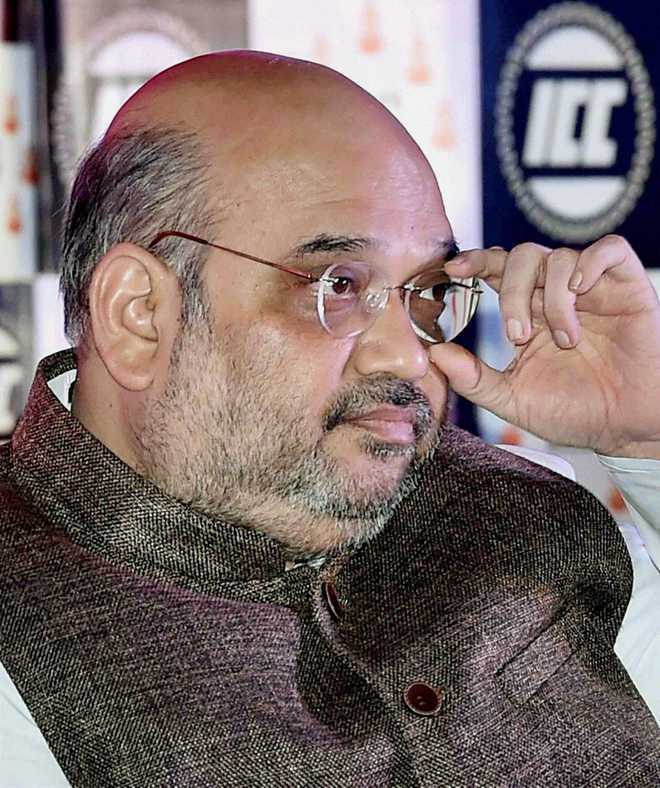 ROBINSINGH@TRIBUNE.COM
New Delhi, August 19
National Security Adviser (NSA) Ajit Doval today met Union Home Minister Amit Shah and briefed him on the security situation in the state where restrictions have been in place since August 5 following the government's decision to scrap Article 370.
Sources in the MHA said at the high-level security review meeting, top officials of the ministry and Intelligence agencies were present. The NSA gave a detailed account of the ground situation and the measures taken to ease restrictions on the movement of people and communication.
Besides the NSA, those present were Union Home Secretary Rajiv Gauba, Intelligence Bureau (IB) chief Arvind Kumar, RAW chief Samant Goel and other senior officials of the MHA. Sources said, the NSA told Shah that normalcy had been restored in Jammu and the Valley had been largely peaceful in the past two weeks. The Home Minister was told that restrictions on the Internet were limited to a few Jammu pockets.
During his stay in the Valley, Doval oversaw security arrangements and interacted with locals. Shah reportedly asked senior officials to take further measures to ensure normalcy in the state was back at the earliest. — TNS
---
Farooq abdullah dials colleagues
Srinagar: Former CM Farooq Abdullah, under house arrest since August 4, spoke to his friends, family and colleagues on landline phone on Monday, informing them he was "fine". His landline phone at his residence was restored by mid-morning but was snapped within 2 hours, sources said. TNS
Top Stories