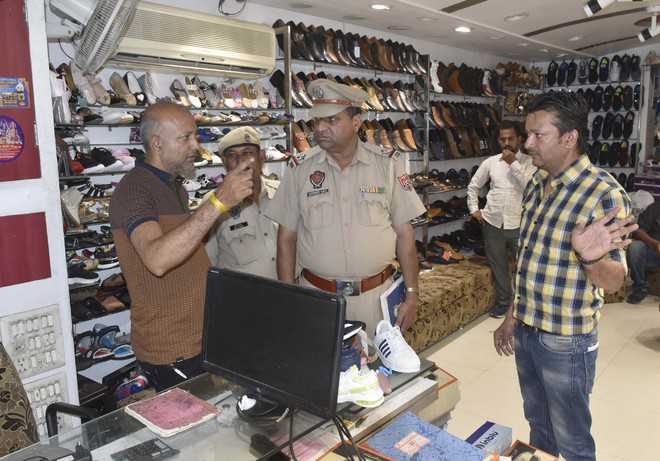 editorial@tribune.com
PKJaiswar
Tribune News Service
Amritsar, June 13
Two shops were burgled in Katra Jaimal Singh area, near the Golden Temple in the walled city, here on Wednesday night. They decamped with cash to the tune of over Rs 2 lakh besides other material from the shops.
The police have registered a case and started investigation in this regards. The police found a CCTV footage from a shop in which two persons were seen entering the establishment and committing the theft.
The incident came to light when the watchman informed the owners in the morning that the shutters of their shops were open. The shop owners arrived and later informed the police.
Vikrant, owner of General Boot House, said unknown persons lifted the shutter with the help of jack to gain entry. They broke CCTV cameras and then the safe from which they took away over Rs 1 lakh. They also took away shoes from the shop.
Similarly, Deepak Kumar of Popular Trading Company, a crockery shop, said CCTV cameras in their shop showed two robbers. They had covered their faces. They broke open the locker and took away around Rs 1.25 lakh.
Police authorities said a case was registered while further investigation was under way. He said the accused could not be identified as they had covered their faces.