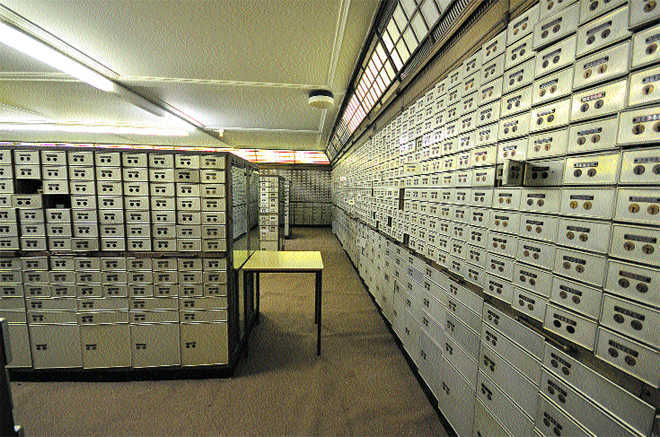 AT long last, India has received the first tranche of Swiss bank account details. But with the data remaining shrouded by the confidentiality clause, is the information gratifying enough? Fighting corruption and tax evasion and bringing back an unimaginably huge amount of black money stashed in tax havens abroad was Narendra Modi's election slogan in 2014 that caught the imagination of a large number of voters and was majorly instrumental in catapulting him to power. Over five years down the line — after his first term and re-election as PM in 2019 — the report card on the Modi government's war on ill-gotten wealth and flushing out cheats boasts only of a few amendments in tax rules, including GST, and some schemes for the declaration of undisclosed assets.
However, what punctures the bubble is that most of these steps, while seeming to be effective on paper, have not yielded much tangible returns. Clearly, loopholes in the efforts to clean our graft-ridden economy render the task an uphill one. The most visible one, inflicting pain on one and all — demonetisation of November 2016 — was a misfire. Alarmingly, the money parked by Indians in Swiss banks rose by over 50 per cent to Rs 7,000 crore in 2017. As crooks continue to get around the system, what falls in the lap of the honest taxpayer is disillusionment. The disenchantment will go only when every shark, every Vijay Mallya and Nirav Modi is effectively prosecuted and penalised.
There is much expectation towards this end from the crumbling of the famed secrecy walls of Swiss banks. The ball now is in the court of the prosecution. It must use the data received to trace unaccounted wealth and bring it to book. Earlier, those who figured on the HSBC list and in Panama and Paradise papers, encompassing undeclared funds in offshore entities, were brought under the tax scanner, even as there were reports that many of the foreign accounts were unactionable. The crackdown must reach its logical conclusion. Otherwise, it has the danger of being perceived as another jumla. Modi can ill afford it.
Top Stories