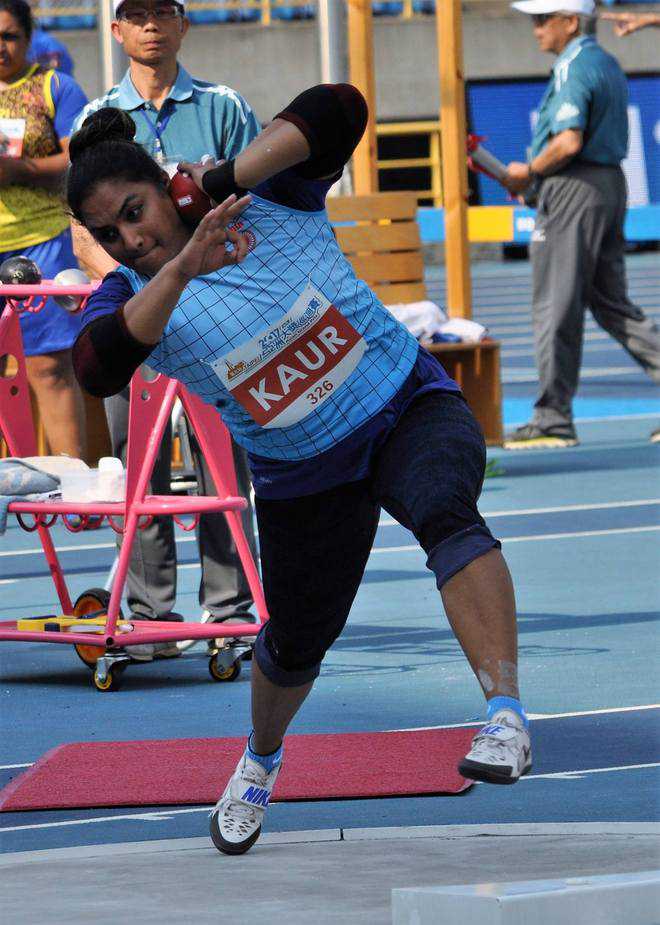 Sabi hussain
Tribune news service
New Delhi, July 21
Former world No.1 shot-putter Manpreet Kaur's twin dope failures have again highlighted the fact that the doping rot runs deep in the country's sports system. This year alone, since January, the National Anti-Doping Agency (NADA) has sanctioned 43 athletes across disciplines for the anti-doping rule violations (ADRVs).
The rising number of dope cases in the country has come as a big set-back for India's anti-doping machinery, with the athletes even resorting to ingesting meldonium and Ginseng.
According to the latest ADRV report prepared by NADA for the year January 2009 to June 30, 2017 — a copy of which is with The Tribune — 852 athletes have failed the dope test. Athletics and weightlifting continue to lead the chart with the maximum number of offenders coming from these two disciplines.
In the last eight-and-a-half years, athletics accounted for 182 doping violations, while weightlifting saw 181 dope cheats either getting banned or provisionally suspended by NADA.
The other disciplines featuring high number of dope cheats include powerlifting (84), kabaddi (73), wrestling (50), boxing (45), body-building (23), judo (18) and swimming (13).
The year 2010 saw the maximum number of doping violations, with 123 athletes getting caught for using the banned substances, followed by year 2015 (120 violations), 2012 (119) and 2011 (116). Since NADA came into being, a total of 32,225 dope samples have been collected until June 2017. These include 30,519 urine and 1,706 blood samples.
According to the World Anti-Doping Agency's (WADA) latest ADRV report for the year 2015, which was released in January 2017, India was ranked third for the third year in a row, with 117 doping violations.
India followed Russia (176) and Italy (129) at the third spot. The dubious distinction meant that number of dope offenders in India have only increased in the last three years, with 91 and 96 doping violations in 2013 and 2014, respectively.
Indian Federation of Sports Medicine president Dr PSM Chandran said, "Athletes in USA and Germany research about the new medicines properly and then use it to enhance their performance. Those countries have good scientific support system in place, unlike in India. Their athletes hardly get caught because of their advanced sporting system."
Top News
Jammu and Kashmir Lieutenant Governor Manoj Sinha and politi...
Cops say case cracked within three days with the arrest of a...
Indonesia football association suspends league to investigat...
Samajwadi Party patron is under treatment in Gurugram hospit...
DGP dismisses Mansa CIA Incharge, FIR registered against err...