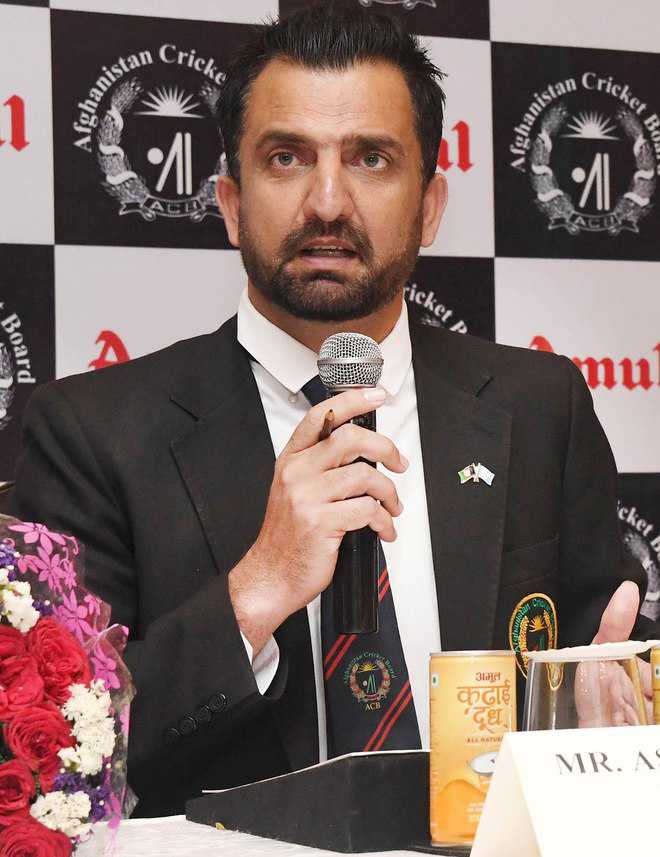 Tribune News Service
New Delhi, May 7
Afghanistan cricket, which seems poised to take a great leap forward, could find a new base in India. The Afghanistan Cricket Board (ACB) officials are set to meet their counterparts in the Indian cricket board (BCCI) to request that they be allowed to host international teams in a large city such as Kolkata or Lucknow.
India has been Afghanistan's official 'home' since 2015, when Greater Noida was designated as their home base. Last year, Dehradun was designated the team's second base and Afghanistan hosted Ireland for a Test match there in March this year.
ACB is to host West Indies in a T20I and ODI series in October, and they hope to do that in a city bigger than Dehradun. "We're meeting BCCI on the 16th of this month, to request a change in our ground because around Dehradun, there's no five star hotel," ACB CEO Asadullah Khan said. "Our upcoming bilateral series is against West Indies, and when we host a big team in India, they want five star facilities."
As per the ICC's futures tours programme (FTP), ACB is to host Australia and West Indies in a triangular T20 series in 2021. "In 2021, we have a triangular T20 series with Australia and West Indies. So for that too, we have to request BCCI to let us play in Kolkata or some other place where there are five star hotels," Khan added. "Another request to BCCI would be to allow us to hold our APL (Afghanistan Premier League) in India." The first edition of APL was held in the UAE last year.
Asked which Indian city would suit ACB the most to host international matches, Khan said: "Lucknow would be the best place for us, because there are five star hotels there, and there are Afghan people living there too. Lucknow would suit us very much."
Indian dairy products giant Amul has signed an agreement with ACB to be the team's sponsor in the World Cup, which will be played in the UK from May 30. Khan welcomed this development, and said it would be great if sponsors invested in Afghanistan.
"We don't have much funding, so I've requested the sponsors that they should not merely sponsor us, they should come to Afghanistan, invest there," he said. "And if marketing is required, then cricket is the best marketing tool in Afghanistan."