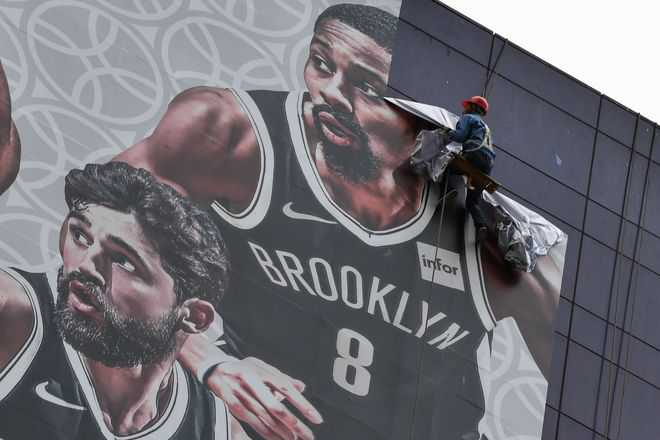 SHANGHAI, October 9
Chinese organisers today cancelled a fan event on the eve of an National Basketball Association (NBA) exhibition game in Shanghai, the latest fallout in a row over comments by a team official supporting protests in Hong Kong.
Chinese sponsors and partners have been cutting ties with the NBA after a tweet by Houston Rockets general manager Daryl Morey last week supporting anti-government protests in the Chinese-ruled city.
The Shanghai Sports Federation said the cancellation of the fan event ahead of Thursday's game between the Brooklyn Nets and Los Angeles Lakers was due to the "inappropriate attitude" of Morey and NBA Commissioner Adam Silver.
A Wednesday afternoon press conference with both teams was indefinitely delayed, organisers said. Outside the team hotel, workers tore down massive banners advertising the game were torn down by workers.
Silver said on Tuesday the league supported Morey's right to exercise his freedom of expression, further angering authorities and some fans in China and threatening the NBA's business there, said to be worth more than $4 billion. — Reuters