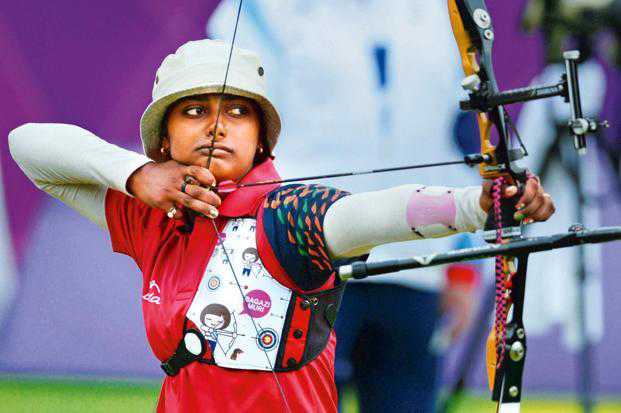 Vinayak Padmadeo
Tribune News Service
New Delhi, August 14
In a setback to the Indian contingent, archer Deepika Kumari has been struck with dengue fever. Deepika was diagnosed with the debilitating virus last week.
The world No. 7 recurve archer did not take the flight to Jakarta for the Asian Games with the archery team on Tuesday. Instead, she is booked for Friday as the officials, who are keeping a close watch on her recovery, believe she will be fit in time to represent India at the event. The recurve competition — individual and mixed team — gets underway on August 22 and the officials believe Deepika has enough time to shake off this setback.
"We had no clue about her illness," said a source. "When she did not take the flight to New Delhi, we enquired and were told she was down with dengue," he added.
During her stint at the Pune national camp, the 23-year-old was also involved in a minor accident involving an army truck two weeks back. She bruised her palms and knee. The recurve team was training at the Army Sports Institute campus in Pune. The camp was moved from Jamshedpur to Pune after the Sports Authority of India top brass got reports of athletes missing the camp and of indiscipline.
Deepika has had horrendous times in the run-up to major competitions. At the 2012 London Olympics, she and her teammates fell ill, and then bowed out of the competition rather meekly. Her performance at the 2016 Rio Olympics was no better.
However, she showed some semblance of form as she ended her drought to bag gold at the Archery World Cup Stage III in Salt Lake City, USA. The win in June was her first in six years.
Coach replacement
Meanwhile, SC Roy has replaced chief archery coach Dharmendra Tiwary as coach for the recurve team. Tiwary asked to be replaced after he was rapped on the knuckles for indiscipline during the camp. The last-minute change has left Roy in the lurch. It is not clear whether or not he will be part of the touring party along with Deepika.