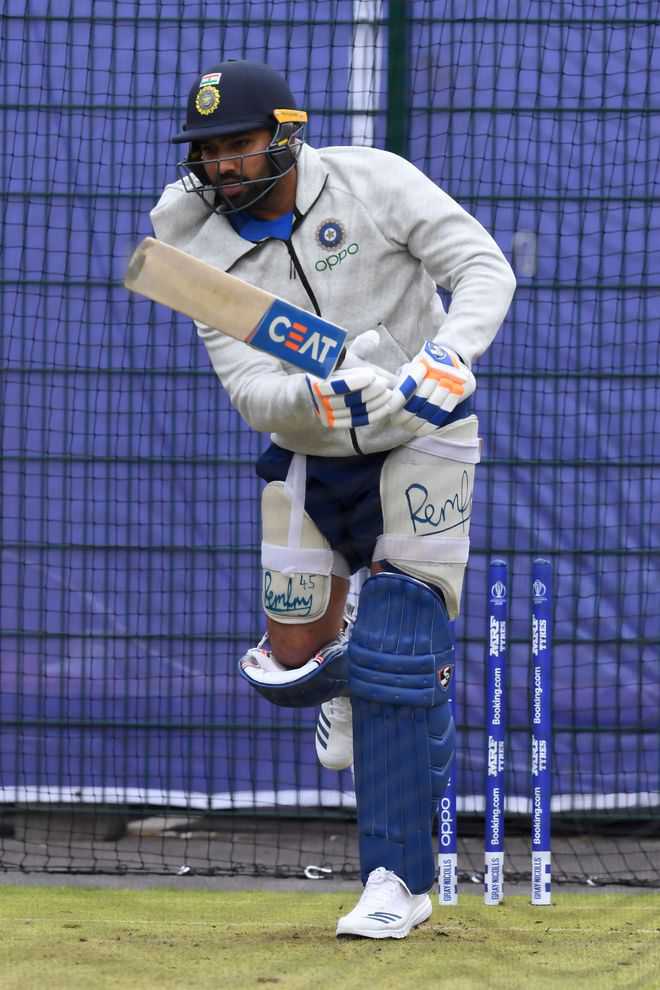 New Delhi, September 10
BCCI senior selection committee chairman MSK Prasad has hinted that Rohit Sharma can be accommodated into the Indian Test team as an opener at a time when KL Rahul's form has become a "cause of concern".
India ODI vice-captain Rohit has been in sublime form of late but despite being in the squad, he sat out of the two-Test series in the West Indies. "The selection committee has not met after the conclusion of the West Indies tour. We will definitely take this (Rohit as an opener) point into consideration when we all meet and discuss about it," Prasad, a former India wicketkeeper, said. "KL Rahul is definitely a great talent. Of course, he is going through a bit of a tough time in Test cricket. We are definitely concerned about his form. He needs to spend more time on the wicket and regain his touch and form," he said.
Why would Rohit score five 100s if there's a rift with Kohli, asks Shastri
Dubai: Difference of opinion cannot be construed as conflict, said India head coach Ravi Shastri as he sought to play down the speculation of a rift between captain Virat Kohli and his limited-overs deputy Rohit Sharma. "In a side when you have 15 players there will always be times when there will be opinions that will be different. That is what is needed. I don't want everyone toeing the same line," Shastri said in an interview. "I feel it is absolute nonsense. I have been there with them and I know the way they play. If that was the case why would Rohit get five hundreds in the World Cup? Why would Virat do what he is doing? How would they have partnerships together?"— PTI