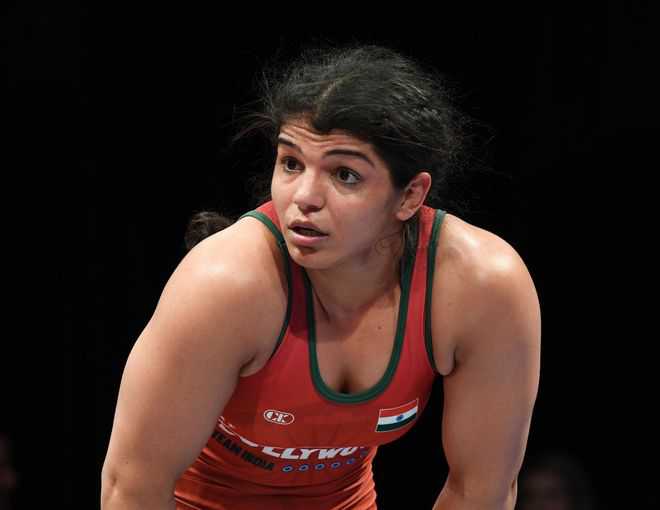 Vinayak Padmadeo
Tribune News Service
New Delhi, October 10
Fanel Carp, the wrestling coach attached with Rio Olympics bronze medallist Sakshi Malik and Pooja Dhanda, has returned to his native France over a pay dispute.
Carp, who was roped in to work with Indian wrestlers earlier this year, left for Paris last Monday after failing to get any explanation about why he wasn't being paid since June, when he had signed the contract.
Carp has been paid only $5300 as salary for August and September. It is understood that he is willing to come back but wants an assurance that his "problem" would be solved once for all.
Carp was offered a contract in June when he was in the country on a tourist visa. He was then told to get a work visa, and also to get registered with the Foreigner Regional Registration Office. He then returned to Paris to get his paperwork in order.
But all this while he was still attached with the two wrestlers and also helped out during the team's training stints across Europe. Carp attended a training camp in Italy and a competition in Madrid, besides being present during the ranking series in Istanbul and a tournament in Minsk. According to sources, Carp's view is that he should have been paid since the time he put his signature on the contract as he was helping out the girls.
In June, Carp was told that he would get a salary of $3,000, plus an additional $1,000 for expenses such as house rent. But the Wrestling Federation of India (WFI) got the Sports Ministry through its Target Olympics Podium Scheme (TOPs) to cover the extra sum of $1,000.
Carp tried to get through to the federation to seek an explanation about the break-up of his salary but left the country after he felt ignored. He was to be employed by sports non-profit company JSW Sports, but WFI insisted that they would hand over the contract to him through their principal sponsors, TATA Motors.
Negotiations
Though the negotiations are still on, it is highly unlikely that the coach would return to India. A decision about this would be taken soon. Earlier, WFI had sacked Hossein Karimi, the Iranian coach attached to the men's freestyle team, for "failing to integrate with the team" and his "over the top demands".
Top Stories