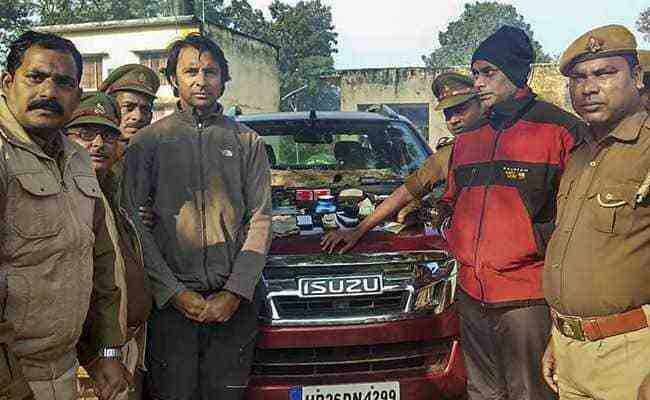 Shona Manco
Chandigarh
While most people play golf to unwind, professional golfers need to take their mind off the sport to unwind, quite understandably. Fishing is very popular among the tour players abroad as it requires a lot of patience and time alone, which is what golfers need in their sport too.
Some golfers seek bigger thrills than fishing, though, and so we come to Jyoti Randhawa. Randhawa hit the headlines for all the wrong reasons after he was arrested for allegedly poaching and breaking the law on wildlife protection. His bail plea was rejected and as per reports, he is currently still behind the bars.
Quite a thrill-seeker, Randhawa has been known for his off-course hobbies. He broke his collarbone years ago in a biking accident, after which the thrill of skydiving took over. However, hunting has always been his passion. Some of his closest friends like Zorawar Sandhu, whose ancestral home resembles a taxidermist's heaven, are professional shooters. Randhawa had also tried his hand at professional skeet and rifle events at the National Championships. This also gave him the required permissions to legally import ammunition and weapons for this sport.
Game hunting
And though he is the fall guy at the moment, he's not the only one indulging in the 'sport' of game hunting. Some do it legally after acquiring permits, though a lot of it is also done on the quiet — discussions over the latest shooting escapades or the most recent barbecues are very common, though only in the earshot of those in the know.
Golf courses have huge maintenance staff, who also assist golfer-hunters in identifying nearby locations where the farmers are constantly struggling to protect their fields from devastation by animals such as wild boar or sambar. Occasionally ducks or other wild birds also fall prey to the hunters. This time of the year seems reserved for such foolhardy activities.
The stories over the last few years have been endless. Some are hilarious while others tell of near-escapes, like the time a hunter ended up with a bullet in his cheek. Sadly, weapons have become almost toys and no accessory, however tough to obtain or restricted for use, seems unattainable.
However, the struggle that Randhawa now faces makes one wonder over the price he will have to pay for getting his shooting thrills. Golf for the moment will definitely take a back seat, even though he is one of the few among his contemporaries with the potential to clock a few more good years on tour. His son, with whom he has a great relationship and who is said to be already a good sport, whether they're in the wild or fishing, will also face the brunt of this episode. His friend and brother-in-law Digvijay Singh said he would not like to discuss the case at this stage. The golfing fraternity is united in its belief that Randhawa is a decent guy who seems to have made a huge mistake.
Let's hope this situation is a deterrent for the others — choose your sport and passions that enhance your life and career, and not take foolhardy risks that snatch it all away.
Top Stories