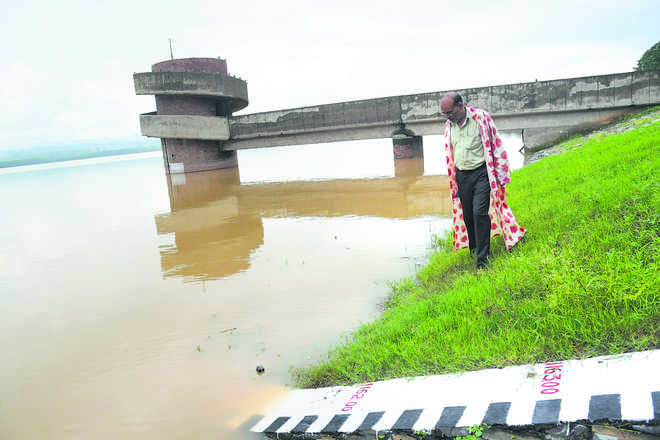 ROBINSINGH@TRIBUNE.COM
Ramkrishan Upadhyay
Tribune News Service
Chandigarh, August 18
Rain during the past two days pushed the Sukhna water level to 1,161.55 ft today, the highest of the season. The city witnessed heavy rain in the past two days.
The water level increased by 2.55 ft in a single day. The level, which was 1,159 ft yesterday, reached 1,161.55 ft today.
Officials said the water level of the lake was 1.45 ft short of the danger mark. The flood gates of the lake would have to be opened if the water level touched the 1,163 ft mark, which was not far away.
The officials said all preparations had been made to open the flood gates, if the need arose. The flood gates were opened last year also when the water level reached the danger mark. Before this, the flood gates of the lake were opened in 2008.
GS Dhillon, former chief engineer-cum-director, Irrigation and Power Research Institute, Amritsar, said one more good spell was required to fill the lake to its optimum level.
Dhillon said due to the efforts of the Administration, the lake was getting good quantity of water from the upper hill areas after rain.
Sukhna had been facing a shortage of water for several years. The low water level had been a cause of concern for the UT as the issue was the under the scanner of the High Court.
---
All preparations have been made to open the flood gates, if the need arises. The flood gates were opened last year also when the Sukhna water level reached the danger mark. Before this, the flood gates of the lake were opened in 2008. — Official
Top Stories