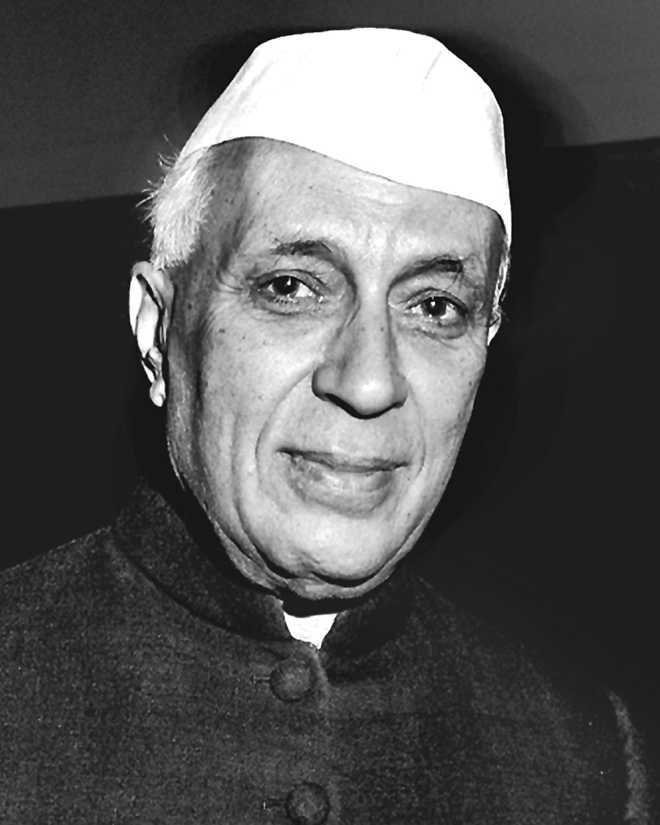 RN Malik
RN Malik
NEHRU, of late, has become the most misunderstood personality in India, largely due to the disinformation campaign by some vested interests. But his contribution and services to the nation will be remembered forever because Satyameva Jayate Na Anritam.
The Planning Commission was scrapped simply because it was Nehru's brainchild. Its replacement, the Niti Aayog — the brainchild of Modi — has still to prove itself. People of India are mostly ignorant about the intellectual strength and scholarship of Nehru because they have not read his books and speeches delivered in Parliament. People below the age of 53 (forming about 65 per cent of the population) have not seen his time as Prime Minister and how he shaped the country into a modern, secular and democratic state with great institutional strength. See the fate of Pakistan, where the flower of democracy has not blossomed yet. A Pakistani journalist once remarked to his Indian counterpart: 'You are basking in the glory of democracy because your leaders struggled hard to achieve Independence. Pakistanis got it on a platter. Consequently, they are yet to see and feel the true spirit of democracy.'
Nehru's role during the freedom struggle has been outstanding and full of sacrifices. His total stay in gaols was nine years. He was not even allowed to see his seriously ailing wife, except for a few days. But he did not lose equanimity of mind and devoted most of his time in writing. He described his experiences in the most dignified and salutary language in his autobiography, and did not express angst, rancour or animosity toward the British. Even the incident of striking the head of his mother by an Indian policeman during the agitation against Simon Commission was described in a facile manner. His renowned books — An Autobiography, Glimpses of World History and Discovery of India — have acquired the status of classics. Glimpses of World History is the most gleaning because of its high literary standards and narrative of wide-ranging international events. The book reveals that Nehru was well versed in history, political science, sociology, astronomy and pure science. Sample this: 'We are told that this universe is an expanding one. A mathematician, Sir James Jean, compares it to a soap-bubble which is getting bigger and bigger, the universe being the surface of the bubble. And this bubble-like universe is so big that it takes millions and millions of years for the light to travel across it.'
Glimpses of World History is a compilation of 196 letters running in 991 pages which he wrote to his daughter Indira. The first letter was written on October 26, 1930, from Central Prison Naini on her 13th birthday, and the last on August 9, 1933. Each letter is a gem of prose and repository of rare details of great historical events. Each letter she received every week was a priceless gift from her illustrious father. The happiness each letter brought to adolescent Indira must be of inestimable value. No father has corresponded so much with his daughter, at such a high intellectual level, as Nehru did. These letters will remain the envy of every father and every daughter till somebody outshines Nehru. The possibility is bleak.
All readers are invited to post comments responsibly. Any messages with foul language or inciting hatred will be deleted. Comments with all capital letters will also be deleted. Readers are encouraged to flag the comments they feel are inappropriate. The views expressed in the Comments section are of the individuals writing the post. The Tribune does not endorse or support the views in these posts in any manner.
Top Stories