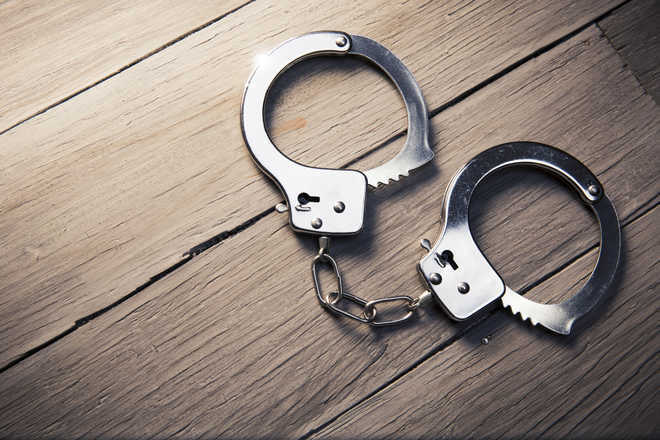 editorial@tribune.com
Tribune News Service
Solan, October 8
The Vigilance and Anti-Corruption Bureau has nabbed three persons from Punjab and Haryana for fraud. The accused, Sushil Kumar (43) from Kalka, Sukhvir Singh (69) from Patiala and Hardeep Brar (21) from Mohali, duped a number of people in Solan and Shimla on the pretext of providing them fixed monthly income by purchasing vehicles on loan and later getting those hired by private companies.
Officials are trying to establish their identity as it is learnt that the accused had not revealed their real names to the owner of the place where they were staying.
One of the accused, Vimal Kalra, has locked himself inside his house in Patiala and installed CCTV cameras to evade arrest as he is wanted by several police agencies in cheating cases. He was also involved in a cheating case at Baddi and is currently out on bail.
"The real name of Sushil Kumar is Amit and a probe is on to establish his antecedents," said bureau's Additional Director General of Police (ADGP) Anurag Garg.
The gang members procured PAN card details of the people for bank loans. They also made them sign blank cheques. The accused ensured that the victims paid the margin money and a couple of bank instalments till the vehicle was hired.
After purchasing the vehicle, they would disappear with it, saying it would be returned to the owners after the completion of paperwork.
But the buyers neither got their vehicles nor the documents. After a few months, banks would start calling them for loan instalments. The victims said the approached the police, but that did not help. Then they went to the Chief Minister's office, which referred the matter to the bureau, said Garg.
Various teams constituted by the bureau's Solan unit were probing the case and the total number of victims was around 50 across the state and at least 16 in Solan.