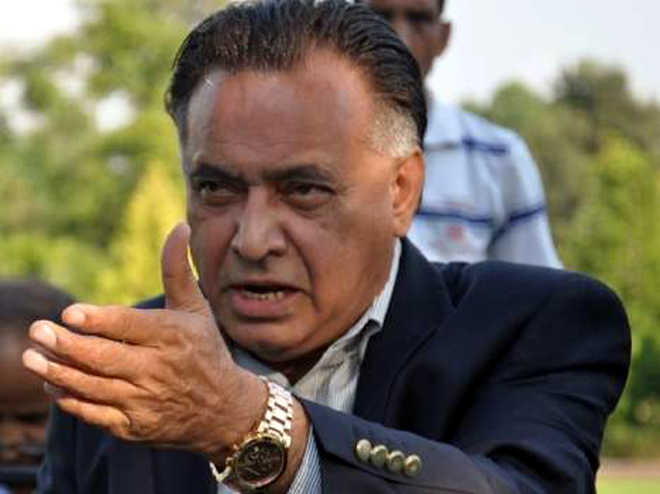 editorial@tribune.com
Tribune News Service
Dharamsala, February 11
Former minister and senior Congress leader GS Bali said the present BJP government in the state had ignored tourism and the unemployed youth in the Budget.
While addressing a press conference at Kangra on Monday, Bali said tourism was a big sector in the state that provided maximum employment. In this year's Budget, the government had not kept a single penny for the sector.
How can a state like Himachal, ignore tourism that provides maximum employment and revenue, he said.
GS Bali said in the current Budget, the state government proposed to raise a loan of Rs 5,000 during the next financial year. While the government has proposed to raise such a hefty loan, it has not proposed any measures for revenue generation. Earlier, the loans taken by the state from ADB and World Bank for tourism promotion have failed to produce desired results. The state should in fact concentrate on revenue generation, Bali said.
GS Bali said the current BJP government should have made a provision of unemployment allowance for the youth in the budget. Bali said the previous Congress government had kept Rs 150 crores in its last budget for providing unemployment allowance to the youth. It was proposed that all unemployed should get an unemployment allowance of Rs 1,000 per month and physically challenged unemployed youth should get Rs 1,200 per month, he said.
Bali further said lakhs of youth had applied for the unemployment allowance. However, the present BJP government abolished the scheme. Since there were about nine lakh unemployed youth with a population of nearly 70 lakh, the problem was enormous. The present government should make a Budget provision to re-implement the unemployment scheme, he demanded.
Bali said it was unfortunate that there was no fixed policy in for health, employment, transport and education. The successive governments change the policies started by the previous government, due to which, all efforts made by the previous government go in vain. The persistent change in policies by the successive governments is hitting development. The state should adopt a vision document on vital sectors such as health, education, tourism and transport and successive governments should follow it so that some definite progress can be made in these fields, he said.
Top Stories