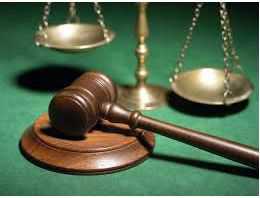 editorial@tribune.com
Saurabh Malik
Tribune News Service
Chandigarh, July 20
More than three years after an alleged case of planting opium and fake currency on a person surfaced, the Punjab and Haryana High Court has asserted that the trial was progressing at a snail's pace. The assertion came as Justice Anil Kshetarpal of the High Court granted bail to an accused, while conforming interim bail granted to another.
Petitioners Navjot Singh Dhaliwal and Narinder Singh had moved the High Court through senior counsel Bipin Ghai and DV Sharma. Justice Kshetarpal observed Dhaliwal was on interim bail since August, 2018, and there were no complaints regarding misuse of the concession.
Narinder Singh, on the other hand, was in custody since July 20, 2016, except for a month when he was granted interim bail during the Christmas vacations in 2018.
Three accused in the case, including advocate Jatin Salwan, police official Tarsem Singh Rana and Kuldeep Singh, have already been granted concession of regular bail. A Bench, earlier hearing the matter, had referred to the prosecution case, according to which one Bhagwan Singh was apprehended by the police party of the Maloya police station on June 16, 2016 on the basis of secret information and more than 2 kg of opium, along with fake currency, was recovered from his possession.
After the registration of the case, the police conducted investigation and found that Bhagwan Singh had been implicated under a conspiracy by a number of persons, including petitioners Navjot Singh Dhaliwal, Narinder Singh, Tarsem Singh, advocate Jatin Salwan, and several others.
Justice Kshetarpal asserted the accused were presumed to be innocent till they were convicted. As per the custody certificate, Narinder Singh was involved in three other cases pending trial.
The alleged offences in the three FIRs were not related to narcotics substances.
"No doubt, previous application for grant of concession of bail was dismissed by the court at that stage. However, the trial of the case is progressing at a snail's pace," Justice Kshetarpal added.
Before parting with the order, Justice Kshetarpal asserted incarceration of the petitioner during the pendency of the trial was not justified.
As such, in Dhaliwal's case, interim bail granted on August 29, 2018, was made absolute and Narinder Singh was directed to be released on bail on furnishing adequate personal/surety bonds.