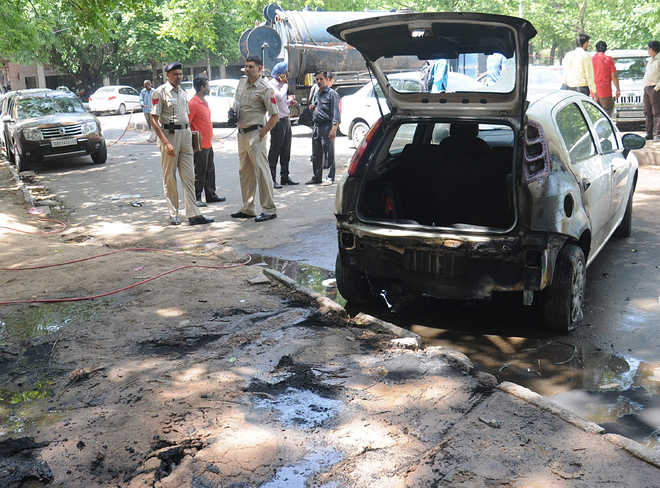 editorial@tribune.com
Tribune News Service
Chandigarh, May 25
Two fire incidents were reported from Sector 17 today. No loss of life was reported.
In the first incident, the Fire Department received a call at 6.36 am about a fire on the third floor of SCO 89-91 in Sector 17-D. It was a minor fire caused due to a short circuit. The entry door and some other material were damaged in the fire.
In the second incident, a car, which was parked in Sector 17-B, caught fire resulting in damage to the rear side of the vehicle. According to fire officials, the car caught fire due to a short circuit in an underground cable.
MC Joint Commissioner-cum-Chief Fire Officer Virender Chaudhary said he had sought a report on the showroom fire incident from the staff.
See another photo on page 5