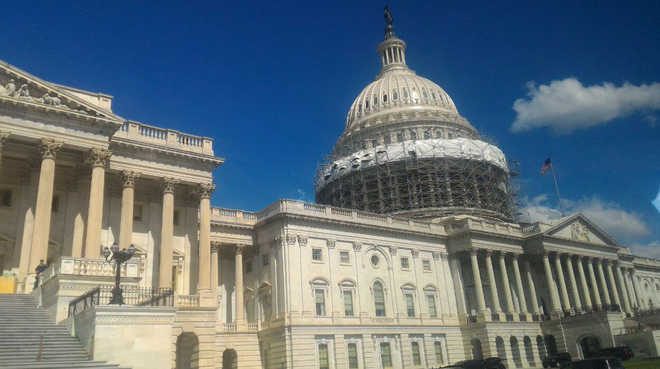 rchopra@tribunemail.com
Washington, September 11
US lawmakers clashed on Tuesday over funding for President Donald Trump's border wall and women's reproductive health programmes, flashpoints that could threaten funding to keep the federal government operating beyond this month.
Last December, Trump's insistence on money to build a wall on the US-Mexico border to deter Central American immigrants, stymied passage of a wide-ranging government funding bill. It was opposed by Democrats and some Republicans and led to a record-long 35-day partial government shutdown that extended into January 2019.
The standoff ended when Trump circumvented Congress and declared a national emergency, which he said allowed him to divert money appropriated for other programmes to construct the wall, a major plank of his 2016 election campaign.
With money for scores of federal agency operations expiring on September 30--the end of this fiscal year--lawmakers are now trying to agree to a series of new spending bills for fiscal 2020.
Senate Democratic leader Chuck Schumer said Senate Republicans were proposing to funnel $12.2 billion in domestic spending to the border. Thousands of immigrants have arrived at the southern US border with Mexico in hopes of winning asylum or other protections. Reuters
Cities