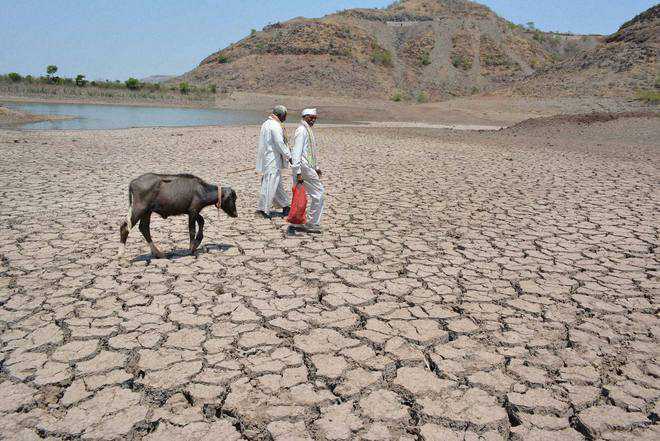 kavishakohli@gmail.com
Shiv Kumar
Tribune News Service
Mumbai, September 30

While parts of Maharashtra have received surplus rainfall, some areas in the state's drought-prone Marathwada region are grappling with shortage of even drinking water, according to government sources.

Five of the eight districts in Marathwada have received deficit rainfall with some dams not even 75 per cent full, according to state government officials.
"We have deployed nearly 1200 tankers to supply drinking water in five districts," says an official from the revenue department.
The number of tankers has increased from less than 500 in July, when the region received some rainfall, according to officials.

Last summer more than 1800 tankers were deployed to supply drinking water to villages in Marathwada region, according to officials.

Government data indicates that Beed district was the worst affected followed by Osmanabad, Jalna, Aurangabad and Latur. As of now more than 22 lakh people in the Marathwada region depend on tankers for drinking water, according to officials.

With water in most of the dams in the region well below the 'full-level' mark, the administration has ordered the acquisition of private wells and borewells from where water is drawn to fill up tankers.Environmentalists feel that government action is fast depleting the ground water level which would worsen the condition of the villagers in the years to come.

Heavy rains last week in parts of Marathwada forced the administration to open the sluice gates of the Jayakwadi dam in Aurangabad district.The water was released into the Godavari river.

Heavy rainfall in Pune last week claimed 21 lives after water from several dams in the district was released. The city has received 114 per cent excess rainfall.

The Devendra Fadnavis government has now mooted the idea of setting up a water grid in the region with the help of Israeli experts so that surplus water from dams could be channelized to areas suffering from deficient rainfall.



Top Stories