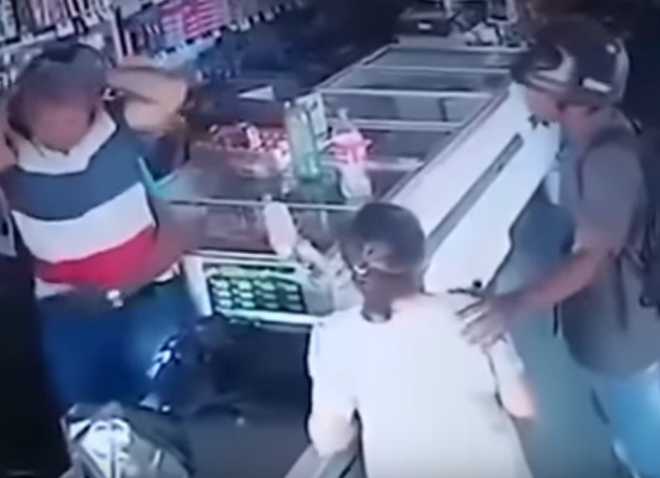 Tribune Web Desk
Chandigarh, October 19
Surveillance footage from a pharmacy in Brazil has gone viral, for a burglar's behaviour towards an elderly woman, which has left social media at a loss for words.
The CCTV footage shows an armed robber refusing money from an elderly woman and planting a kiss on her forehead to comfort her as his accomplice robs the store.
Two armed men enter the pharmacy on Tuesday evening in Amarante in northeast Brazil, according to Daily Mail. Business owner—Samuel Almedia—said the robbers barged into the store at 5pm.
At the time of the incident, an employee and the elderly woman, who lives close-by, were present at the store.
"They announced the theft, asked my employee to pass all the money," said Mr Almeida to Brazilian news outlet G1.
The elderly woman offered her own money to them, to which one of the robbers insisted that she doesn't have to, instead he kissed her on the forehead and said: "No, ma'am, you can be quiet, I don't want your money."
The thieves later escaped the store with around $1,000 in cash and some goods.
Top Stories