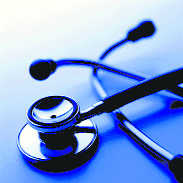 London, April 16
Doctors trained in countries like India are suffering from an inherent bias within the UK medical system, a new report has indicated.
An analysis of the UK's General Medical Council (GMC) data between 1996 and 2013 revealed that Indian doctors were five times more likely to undergo "performance assessments" within the state-funded National Health Service (NHS).
The research conducted by University College London and published in 'BMC Medical Education' journal recently concluded that doctors trained outside the UK had higher rates of GMC performance assessments than UK-trained doctors.
"Bias within the system, in terms of who is complained about, could be and probably is a factor. But I suspect it is not the only factor. We have raised these issues and we think more research is needed to tease apart explanatory factors," said Dr Henry Potts, lead author of the research.
The report recommends a more globalised testing arrangement that would help counter this imbalance. "There may be implications for transnational agreements on freedom of movement of healthcare professionals, and for what testing is required by governments of individuals trained elsewhere," it said.
Susan Goldsmith, Deputy Chief Executive of the General Medical Council, said: "We believe doctors and patients are best served by bringing in a single route to UK practice, replacing the multiple routes that exist now. "We are now consulting on a medical licensing assessment that would be taken by every doctor wishing to practise in the UK, regardless of where they qualified in the world." — PTI