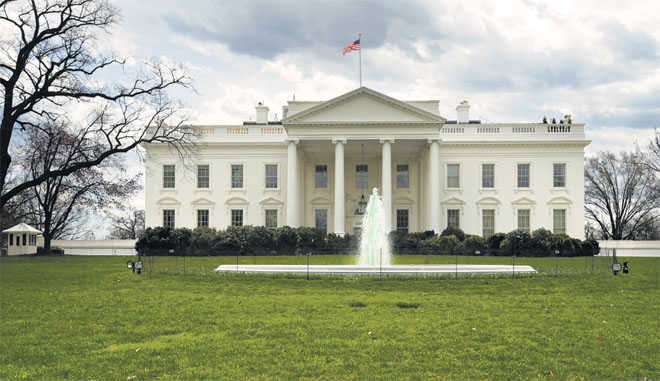 Washington, October 18
A top White House official found himself in the middle of a political storm after he indicated, only to walk back later, that President Donald Trump asked his administration to withhold nearly USD 400 million in military aid to Ukrain to further his political interests.
Acting White House Chief of Staff Mick Mulvaney during a White House briefing on Thursday suggested that the Trump Administration held up the military aid to Ukraine in part because the President wanted it to investigate an unproven conspiracy theory about Ukraine's involvement in the hack of the Democratic National Committee (DNC) server in 2016.
Mulvaney, however, later in the evening recanted his remarks and accused the media of "misconstruing" his comments to advance a "biased and political witchhunt" against President Trump.
Responding to a question during the press conference, Mulvaney said, "Did (Trump) also mention to me in the past that the corruption related to the DNC server? Absolutely, no question about that. But that was it. That's why we held up the money."
"The look back to what happened in 2016 certainly was part of the things that he was worried about in corruption with that nation. And that is absolutely appropriate," Mulvaney said, suggesting that Trump wanted assistance with an ongoing investigation by the Justice Department.
Mulvaney's comments added fuel to Democrats' impeachment probe of Trump as it supported a key allegation in the House impeachment effort, that the president illicitly sought foreign political help as he seeks re-election next year. PTI
Top Stories