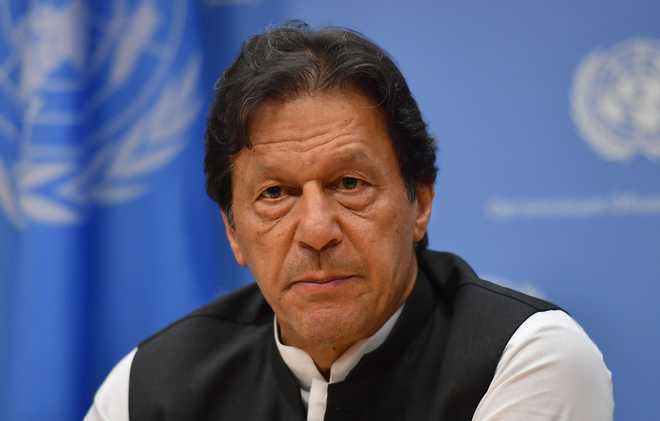 Tribune News Service
New Delhi, October 7
Pakistan put itself under pressure a week before a crucial meeting of the Financial Action Task Force (FATF) by falling well short of the benchmark to make itself counted as a country that is serious about checking money-laundering and terror-financing.
On 10 parameters for "effectiveness", Pakistan was judged "low"' in one and "moderate" in nine. Among the 40 parameters for technical compliance, Pakistan was fully compliant in just one, according to the FATF-APG report card.
The report said the "chances are high that Pakistan would be retained on the grey list during the FATF plenary meetings from October 13 to 18 in Paris''. This means it might not be put on the blacklist as being actively sought by India.
Pakistan was placed on the grey list by the Paris-based watchdog in June last year and was given a plan of action to complete by October 2019 or face the risk of being placed on the blacklist with Iran and North Korea.
The cut-off date for Pakistan to show improvement was October 2018 and the Pakistani authorities insisted that they had made a lot of progress during the past year.
Pakistan may well escape the ultimate punishment but the report is a serious indictment of its seriousness in going after UN Security Council indicted terrorists. The report said but for some actions taken recently, Pakistan fell well short of acting against all listed individuals and entities, especially the Hafiz Saeed-led Lashkar-e-Tayyiba (LeT)/Jamaat-ud-Dawa (JuD) and Falah-i-Insaniat Foundation (FIF).
In a severe indictment, the report said, "Despite being listed, till February 2018, JuD/FIF openly operated in Pakistan, including holding public rallies and raising funds. Numerous Pakistani media reports showed the FIF raising funds ostensibly for humanitarian relief, as well as operating a large ambulance fleet, which calls into question whether the prohibition on providing funds and financial services was being fully implemented."
The report also hinted at confusion in Pakistan over how to deal with the situation.
---
Report indicts islamabad
Despite being listed, till Feb 2018, JuD/FIF openly operated in Pak, holding public rallies and raising funds. Several Pak media reports showed the FIF raising funds ostensibly for humanitarian relief, as well as operating a large ambulance fleet, which calls into question whether the prohibition on providing funds was being fully implemented. Watchdog
---
Imran meets Xi on K-issue today
New Delhi, October 7
Pakistan PM Imran Khan will meet Chinese President Xi Jinping in Beijing on Tuesday to discuss the security situation in Kashmir and the fate of the China-Pakistan Economic Corridor. "The PM will exchange views... the state of peace and security in South Asia arising from the situation in Jammu and Kashmir. The visit will be instrumental in further cementing Pakistan's economic, investment and strategic ties with China," a the PM's Office statement said. — TNS