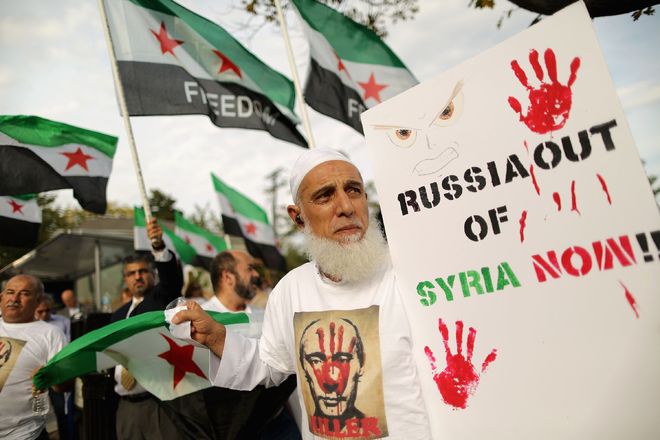 Beirut/Moscow, October 10
Russia said on Saturday it had stepped up its bombing campaign against Islamic State militants in Syria, while local observers said several of the air strikes had hit areas in western Syria where the hardline group has little presence.
Russia, a top ally of President Bashar al-Assad, started bombing in Syria on September 30 saying it was targeting Islamic State and other opposition groups, a campaign that has drawn Moscow deeper into Syria's more than four-year-old conflict.
Rebels on the ground and Western states have said Moscow's air campaign, which has been combined with ground attacks by pro-government forces, have mainly targeted rebel groups not associated with Islamic State, including U.S.-trained fighters.
A Russian defence ministry representative said on Saturday Russia had intensified its campaign in the last 24 hours, with 64 sorties hitting 55 targets, Russian news agencies reported.
The representative, Major-General Igor Konashenkov, described the targets hit as controlled by Islamic State, also referring to them as belonging to "militants" and "terrorists". He said they included command and control centres, weapons depots and training bases, located in the Syrian provinces of Raqqa, Hama, Damascus and Aleppo. — Reuters