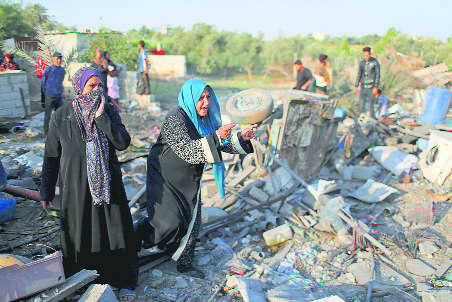 Gaza City, November 14
A Gaza Strip ceasefire came into effect early Thursday, an Egyptian source and a senior Islamic Jihad official said, following a spike in violence and bloodshed in the Palestinian enclave.
The "ceasefire agreement comes as a result of Egypt's efforts" and has been endorsed by "Palestinian factions including Islamic Jihad", said the top Egyptian official. An Islamic Jihad source confirmed the agreement.
According to the official, the agreement stipulates that Palestinian factions must ensure a return to calm in Gaza and "maintain peace" during demonstrations, while Israel must stop hostilities and "ensure a ceasefire" during demonstrations by Palestinians. — AFP
Top Stories