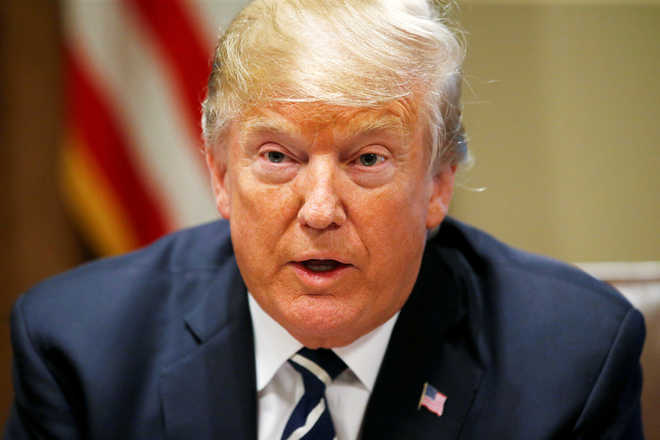 Washington, September 17
US President Donald Trump has said he will soon meet the PMs of India and Pakistan, even as he insisted that a lot of progress had been made in reducing tension between the two neighbours.
While Trump, along with PM Narendra Modi, will address more than 50,000 Indian-Americans at "Howdy, Modi!" event in Houston on September 22, the American President did not say when or where he would be meeting Pakistan PM Imran Khan.
"I'll see Prime Minister Modi and I will — we'll be meeting with (PMs of) India and Pakistan," Trump told the media at the White House.
After addressing Indian-Americans at the "Howdy, Modi!" event, Trump would travel to Ohio and is then expected to fly to New York to attend the annual UN General Assembly session. Without mentioning Kashmir, Trump said a "lot of progress has been made in reducing tension" between India and Pakistan. The "Howdy, Modi!" event comes ahead of the 2020 US poll in which the Indian-Americans are expected to play a big role. — PTI
Gates to honour PM
New York: The Prime Minister, Narendra Modi, is to be honoured with the 'Global Goalkeeper Award' next week by the Bill and Melinda Gates Foundation for his leadership and commitment to improve access to sanitation in India. PTI