Please print this page to work on the crossword.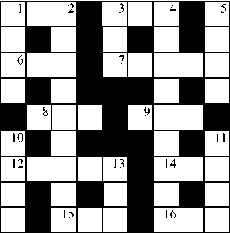 By Karuna Goswamy
Across
1. Drink, in a small quantity
3. Sphere
6. " — Maria", one of the most popular of Christian prayers
7. The layer around the earth that is getting fast depleted
8. A way of identifying a person or account, etc (inits.)
9. It tops even a king
12. The colour that is, technically, not a colour
14. Kind; kin
15. Long, very long period of time
16. — Deighton, famous writer of thrillers
Down
1. Nickname for low-brow serials on TV etc.
2. Affirm; declare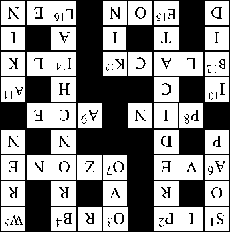 3. Relating to eggs
4. Our wind-pipe is one such tube
5. Sir Christopher —, among England's great architects
10. Latin, for "in the same place", term used in documentation
11. Related to; like
13. Relation