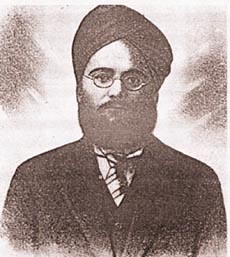 Fanning the fires of
freedom abroad
By Kulwant Singh
THE story of the Indian struggle for Independence will be incomplete without recollecting the contribution of the Indians settled abroad, and their publications which helped to fan the fire for Independence. The agitation against the British in foreign countries took a concrete shape towards the beginning of the 19th century, just prior to the World War I. It was supported by the Germans and the Japanese, both enemies of the British.
Birds may fly no more a wildlife feature by Radahkrishna Rao.
Jinnah Papers: Documenting Partition by V. N. Dutta.
Our regular features include: