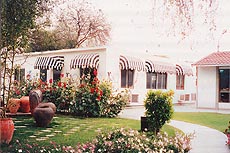 By Nirmal Sandhu
A three-bedroom house in four weeks? Not unbelievable if built with prefabricated material. The cost is about 40 per cent less than that of a conventional house. It is eco-friendly. An earthquake cannot easily bring down the roof on your head. Want to move in? Well, the whole house can be dismantled and shifted in one truck. Prefabricated structures are fast coming up, particularly in hill areas.
Where is the catch then, I asked myself as I listened to Brig P.P.S Dhillon, listing advantages of what is called " the Ezibilt housing system" launched first in Australia and now in India by Delhi-based Walco Engineering Ltd. which the retired Brigadier serves as a Marketing Adviser.
"It is so popular abroad that I see no reason, why it should not be here," he asserted.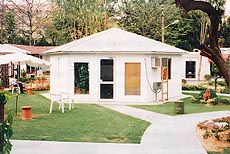 The catch, I tried to figure out, could be in the comparatively shorter life span of such houses — it's 50 years.
We Indians emotionally build our dream houses not only for ourselves but also for generations to come. A house is supposed to be a family's pride and neighbour's envy. Dismantling it doesn't go well with our emotional make-up. Elders prefer to die in houses where they have spent their life time.
"That concept is changing with nuclear families and transferable jobs", countered Brigadier Dhillon. "Moreover, when you sell an old house, you get only the plot's price. After retirement one can cart away the house to a place where one likes to settle."
To remove doubts, he showed the prefabricated house and office of Ms Sonu Singh in the Industrial Area of Chandigarh.
"For six years I have lived in this house and faced no problem", she said. "Because of insulated panels a 1.5 tonne AC can cool the whole house. It is built on a 1,000 sq ft. plinth area complete with electrical and sanitary things, flooring (PVC) and painting — all at a cost of about Rs 5 lakh.
"Where else have you raised such houses," I asked Brigadier Dhillon.
"Walco Engineering has put up prefab huts at the construction site of the Nathpa Jhakri hydel project at Kotla - Jeuri in Himachal which are occupied by Italians and Canadians working on the project. We have supplied these structures to the defence authorities. The Santushti shopping complex opposite Ashok Hotel in New Delhi is also built of prefabricated huts."
The roof is comparatively low at 8 feet. Prefab huts are considered ideal for cottages, schools, offices, barracks , restaurants, farm houses and beach resorts.