By Karuna Goswamy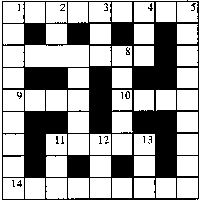 Across
1. Japanese city destroyed by the atomic bomb
6. Avoid; by-pass
9. Currency common in the Middle East
10. Imre — was a tragic figure in Hungary's modern history
11. A garment can come apart at these
14. The political system that obtains in our own country.
Down
1. India's southern city that is fast emerging as a high-tech city
2. To regret; mourn
3. Health resort, in the European tradition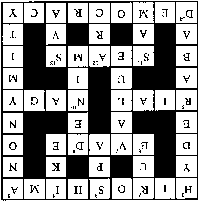 4. Eisenhower was known by this name
5. The state of remaining nameless
7. Price
8. The cotton material that so many jeans are made of
11. This Uncle is not liked everywhere
12. Segment of a circle
13. Sir George Birdwood's book on India.