Sunday, February 13, 2000,
Chandigarh, India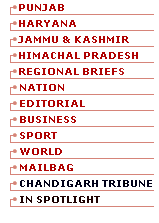 C A L E N D A R
Sunday, February 13, 2000
Vikrama Samvat
2056
Phalguna
1
Shaka Samvat
1921
Magha
24
Hijri
1420
Zilkad
6
Magha Shuklapaksha Ashtami up to 3.54 p.m.
The eighth lunar day of the bright half of Magha
Krittika Nakshatra up to 10.24 p.m.
Venus enters Capricorn at 9 a.m.
The Sun enters Aquarius at 11.45 a.m.
Sankranti celebrations: whole day
Durga Ashtami
Bheeshma Ashtami.