Friday, March 17, 2000,
Chandigarh, India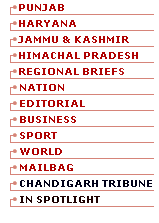 C A L E N D A R
Friday, March 17, 2000
Vikrama Samvat
2056
Chaitra
4
Shaka Samvat
1921
Phalguna
27
Hijri
1420
Zilhij
10
Phalguna Shukla Paksha Dwadashi up to 3.5 p.m.
The twelfth lunar day of the bright half of Phalguna
Aashlesha Nakshatra up to 7.47 p.m.
The sun enters Uttarabhandrapada at 7.25 p.m.
The moon enters Leo at 7.47 p.m.
Govinda Dwadashi
Pradosha Brata
Id-ul-Zuha.