Monday, March 20, 2000,
Chandigarh, India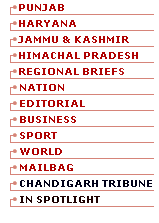 C A L E N D A R
Monday, March 20, 2000
Vikrama Samvat
2056
Chaitra
7
Shaka Samvat
1921
Phalguna
30
Hijri
1420
Zilhij
13
Phalguna Poornima up to 10.15 a.m.
The fifteenth lunar day of the bright half of Phalguna
Uttaraphalguni Nakshatra up to 5.18 p.m.
The Sayana Sun enters Aries at 1.6 p.m.
Last day of Shaka Samvat 1921
Chaitanya Mahaprabhu Jayanti
Ending of Ashthanik (Jain brata)
Vernal Equinox Day (Vishuva Divas).