Monday, April 10, 2000,
Chandigarh, India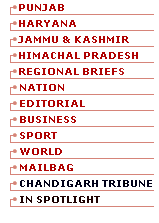 C A L E N D A R
Monday, April 10, 2000
Vikrama Samvat
2057
Chaitra
28
Shaka Samvat
1922
Chaitra
21
Hijri
1421
Moharram
4
Chaitra Shukla Paksha Shashthi up to 10.10 a.m.
The sixth lunar day of the bright half of Chaitra.
Mrigashira Nakshatra up to 6.40 a.m.
Aardra obliterated (Nakshatrakshaya).
Skanda Shashthi
Sarvartha Siddhi Yoga up to 6.40 a.m.
Sixth Navaratra.