Sunday, April 16, 2000,
Chandigarh, India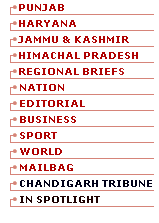 C A L E N D A R
Sunday, April 16, 2000
Vikrama Samvat
2057
Vaishakha
4
Shaka Samvat
1922
Chaitra
27
Hijri
1421
Moharram
10
Chaitra Shukla Paksha Trayodashi up to 11.35 p.m.
The thirteenth lunar day of the bright half of Chaitra.
Uttaraphalguni Nakshatra up to 1.5 a.m. (April 17).
The Moon enters Virgo at 7.5 a.m.
Pradosha Brata
Ananga Trayodashi
Mahavir Jayanti
Sarvartha Siddhi Yoga — full day.