Saturday, June 3, 2000,
Chandigarh, India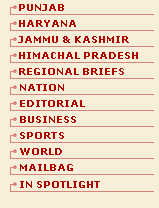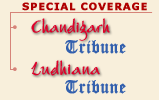 C A L E N D A R
Saturday, June 3, 2000
Vikrama Samvat
2057
Jyeshtha
21
Shaka Samvat
1922
Jyeshtha
13
Hijri
1421
Safar
29
Jyeshtha Shukla Paksha Pratipada 2.10 p.m.
The first lunar day of the bright half of Jyeshtha
Mrigashira Nakshatra up to 10.50 p.m.
Sighting of the new Moon
The Moon enters Gemini at 12.12 p.m.
Karveer brata
Beginning of Ganga oblations.