Wednesday, July 12, 2000,
Chandigarh, India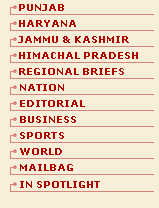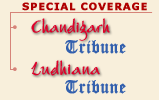 C A L E N D A R
Wednesday, July 12, 2000
Vikrama Samvat
2057
Ashadha
29
Shaka Samvat
1922
Ashadha
21
Hijri
1421
Rabi-ussani
9

Ashadha Shukla paksha Ekadashi upto 9.50 a.m.
The eleventh lunar day of the bright half of Ashadha.
Anuradha Nakshatra upto 1.36 a.m. (July, 13).
Ending of Bhadra at 9.50 a.m.
Hari-shayani Ekadashi
Beginning of Choumasa
Jin Datt Suri Jayanti (Jain)
Dada fair begins at Ajmer (Rajasthan).