Monday, August 14, 2000,
Chandigarh, India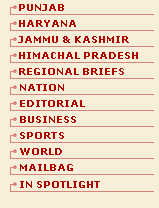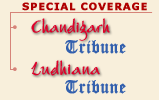 C A L E N D A R
Monday, August 14, 2000
Vikrama Samvat
2057
Shravana
30
Shaka Samvat
1922
Shravana
23
Hijri
1421
Jamadi-Ul-Avval
13

Shravana Shukla Paksha Chaturdashi up to 8:40 p.m.
The fourteenth lunar day of the bright half of Shravana
Shravana Nakshatra up to 11:48 p.m.
Duration of Bhadra from 8:40 a.m. to 9:40 p.m.
Satyanarayan brata
Shukla Ya jurvedi upakarma day (A ceremony held prior to the reading of Vedas)
Balbhadra Pujan (Orrisa).