THE TRIBUNE MAGAZINES
On Mondays


On Sundays

On Saturdays

IN PASSING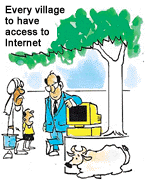 Can we now download water from this machine?

by Sandeep Joshi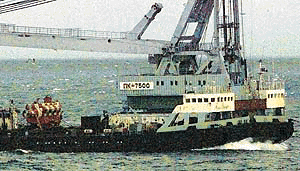 A picture taken from Norwegian surveillance vessel Marjata shows part of the Russian rescue vessel PK 75 in the area where the Russian submarine Kursk sank in the Barents Sea last Saturday. A submersible rescue capsule is seen on the deck of the Russian vessel. — Reuters photo

Mahendra Pal Chaudhry arrives
NEW DELHI, Aug 16 — Fiji's deposed Prime Minister Mahendra Pal Chaudhry arrived here tonight on a 10-day visit to India at the invitation of Prime Minister Atal Behari Vajpayee.
STD lines remain disrupted
CHANDIGARH, Aug 16 — Claims of the Department of Telecommunication (DoT) notwithstanding, trunk services from the city and the surrounding areas continued to remain disrupted for the fifth day today on account of software problems in the Trunk Automatic Exchange (TAX) network.
Want backdated driving licence!
HISAR, Aug 16 — If you have been driving without licence for years and have unfortunately got involved in an accident, do not worry. Before one appears in a court, one can obtain a licence in back date in Haryana. For one's convenience, officials leave blank entries in the issuing register to be filled in later.
EARLIER STORIES
(links open in a new window)
Stop proxy war, PM warns Pak
August 16, 2000
Growing intolerance worries Narayanan
August 15, 2000
5 jawans die in Udhampur blasts
August 14, 2000
Centre sounds red alert
August 13, 2000
ISI agent held, RDX seized
August 12, 2000
Srinagar car blast kills 12
August 11, 2000
Pak sabotaged peace process: Advani
August 10, 2000
HP flood havoc: herculean task ahead; Kinnaur area remains cut off
August 9, 2000
PM: J&K talks can go beyond statute
August 8, 2000
SAD not to pull out of NDA
August 7, 2000
Govt drops federal agency plan
August 6, 2000