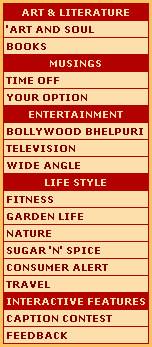 Sunday, August 20, 2000
Garden Life
Experiment with begonia
By Satish Narula
YOU can enjoy gardening more when you experiment with plants. In case you fail, it is the motto "try and try until you succeed," that should guide you. It is the sense of achievement that gives you tremendous satisfaction. The best time when you can work on your plants in any way is now. Do it and show your friends your green fingers.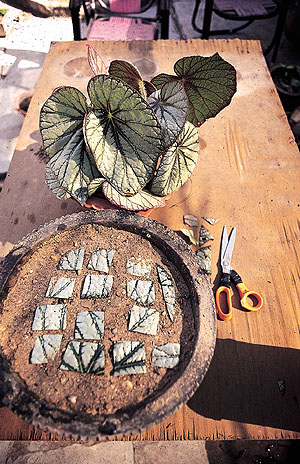 It is by exchanging notes with your friends or consulting experts or books that one learns. Most of the books are, however, by western authors who write about gardening in the conditions prevailing in their countries. They are irrelevant in our situation. The best way, therefore, is interaction. A reader, Soumya, of Kurukshetra has desired to know about the propagation technique in begonias and marantas. You are well in time to have asked about this. Before we let you know about the procedure, you must be aware about the kind of begonia you have.
There are begonias that are used for bedding or edging purposes. These are prepared by seeds or cuttings or by the division of clumps. For making plants from stem cuttings, do not select very soft or tender ones as there is every chance of rotting. Though there are different types of begonias viz, the tuberous rooted, the fibrous rooted, the fibrous rooted dwarf bedding types or rhizomatic begonias, one of the most common and the most beautiful, is ornamental leaved Rex begonia.