Thursday, Auugst 31, 2000,
Chandigarh, India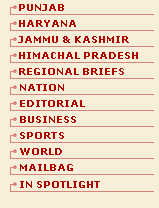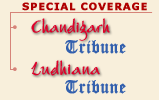 C A L E N D A R
Thursday, August 31, 2000
Vikrama Samvat
2057
Bhadrapada
16
Shaka Samvat
1922
Bhadrapada
9
Hijri
1421
Jamadi-ussani
1
Bhadrapada Shukla paksha Dviteeya upto 10.40 a.m.
The second lunar day of the bright half of Bhadrapada.
Uttarphalguni Nakshatra upto 1.38 p.m.
Varah Jayanti
Samvedi upakarma day (A ceremony held to initiate the reading of Vedas). To be observed in the afternoon.