Thursday, July 26, 2001,
Chandigarh, India


G L I T Z 'N' G L A M O U R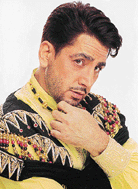 Could this be Mann's big break?
Gyan Marwah
He's been to hell and back. But despite his terrible accident in January, Gurdas Mann, who has recovered from his head injuries, is back in the arclights doing what he does best — making music and films. The singer-actor whose rippling muscles match his golden voice is working on an ambitious film script that could fetch him a national award. Titled 'Zindagi Khoobsoorat Hai' the film is produced by Mann's wife Manjit, directed by Mano Punj and has music by Anand Raj Anand.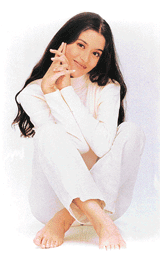 Neha all set to emerge from the sidelines
Asha Singh
She breezed into Hindi cinema on an endlessly long 'dupatta' in Vinod Chopra's 'Kareeb'. Next, she was seen in the 'Aaja Mahiya' number, in Khalid Mohamed's 'Fiza'. She had also a role in Mahesh Manjrekar's 'Ehsaas'. But it was only in Prakash Jha's 'Rahul', that she made an impact.
Betting bug bites Bollywood
Sitesh Debnath
With big-budget multi-starrers hitting the screen in rapid succession, the Hindi film industry is caught up in a side-show of a new kind. Almost all releases these days are being subjected to the speculation and ministrations of Mumbai's notorious betting community.

---