Airmen's career dashed to the ground
Chandigarh, August 4
Air Headquarters has put a large number of airmen, who were aspiring for a more promising career, in a fix. As a consequence of a recent amendment in the existing policy, airmen opting for a career in banks as probationary officers have now become ineligible for pre-mature release from the IAF, even though they have qualified in the written tests and interviews.
'Negligence' kills two peacocks
Chhat Bir, August 4
Two peacocks died in Mahendra Chaudhary Zoological Park, apparently due to the "negligence" of the zoo staff in shifting these from one enclosure to another, here today.
BJP gen secy to instruct leaders
Chandigarh, August 4
The BJP national general secretary, Mr O.P. Kohli, will here tomorrow personally instruct the party leaders and councillors to abide by the decision of the party high command regarding not participating in the forthcoming mayoral election scheduled for August 10.
INTERNATIONAL FRIENDSHIP DAY
Tribute to the joy called 'friendship'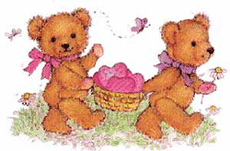 Chandigarh, August 4
There may be scores of days which this city has especially borrowed from the West just to further its spirit of mirth and joy. But the best part of the game is that each and every young boy and girl who dots the happening circuit of the City Beautiful does complete justice to each so-called Day, be it the St Valentine's Day, which has managed a mass following or simply the more humble Friendship Day, which is still in the process of making a mark as solid as St Valentine's Day. Whatever the case may be, the city is all decked up for the Friendship Day, which falls today.
Demand to hold civic body poll on time
Chandigarh, August 4
The demand for the dissolution of the Municipal Corporation of Chandigarh and immediate elections notwithstanding, the political parties, residents' welfare associations and traders' bodies have demanded that elections to the civic body should be held on schedule.
Northern Railway told to compensate passengers
Chandigarh, August 4
Taking serious note of the harassment suffered by passengers due to negligence and deficiency in services on part of the railways authorities, a local consumer court has directed the Divisional Railway Manager, Northern Railway, New Delhi, and others to pay compensations to passengers and refund the cost of their tickets.