Unlike Dilip Kumar, Dev Anand came to Mumbai in the 40s to try his luck in films. But it was no cakewalk for this 20-year-old young man from Gurdaspur. He had to sweat it out as a clerk in a post office of Mumbai for a couple of years before Prabhat Studios of Pune gave him his first break in their film Hum Ek Hain (1946).
Balraj Sahni, who did his MA in English literature from Panjab University, began as a lecturer at Shantiniketan. After some time, on Gandhi's advice, he went to England to serve there as an announcer with the BBC. From 1940 to 1944, he worked as a BBC announcer. On his return to India in 1945, he first acted in a few plays staged by the Indian People Theatre Association (IPTA). Then, K.A. Abbas gave him a break in films. His first film was Dharti Ke Lal (1945). It was, however, Ranjit Movietone's Hum Log (1951) which made people sit up and take notice of Balraj Sahni's exceptional talent as actor. With Do Bigha Zamin ((1953), he began to be reckoned among the great actors of Hindi cinema.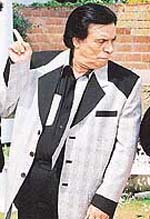 Kader Khan had to slog it out as an instructor in a polytechnic

K. Asif of the Mughal-e-Azam fame had quite a humble beginning. He was running a small tailoring shop when his maternal uncle Nazir, a well-known hero of Hindi and Punjabi films of the 40s, inspired him to give up tailoring for films.
Do you find anything common between repairing clocks and composing tunes for films? Obviously, one cannot think of two more dissimilar professions. Yet it is true that music director Master Ghulam Haider, before he came to films, used to run a small shop where he repaired old clocks, watches and timepieces. Did anyone then know that he would one day compose such enduring tunes as, "Watan ki rah mein watan ke naujawan shaheed ho', 'Ik yaad kisi ki yaad rahi aur sari duniya bhool gaye', 'Naino ke baan ki reet nirali', 'Sawan ke nazare hain'and many other such songs? Incidentally, it was Ghulam Haider who gave Lata Mangeshker her first major break in films as a playback singer. Under his guidance, Lata rendered this winsome number, Dil mera toda, mujhe kahin ka na chhoda tere pyar ne' in the film Majboor (1948).
A young Army officer chucking his job to carve out a career for himself in films—well, can you guess who he was? It was, of course, Madan Mohan, the music director who has given us many memorable songs. Madan Mohan, in fact, was aspiring to become a singer, but the music directors of the time found his voice a trifle too thin to suit the film heroes of those days. So the next thing that Madan Mohan applied himself to with dedication was to master the sur and taal of music direction. And he did succeed in it. Who can forget his evergreen creations like, Meri yaad mein tum na ansoo bahana, Aap ki nazron ne samjha pyar ke kabil mujhe and many others.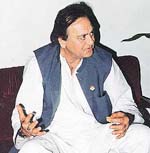 Sunil Dutt was a radio announcer before he got a role in a film

Sunil Dutt, whose real name is Balraj Dutt, was working as an announcer and programme-composer with Radio Ceylon in the early 50s when he was offered a role in Railway Platform (1954) by Ramesh Saigal, the director of the film. Of course, it was his role of the bad boy Birju in Mehboob's Mother India that catapulted him to stardom.
And now a quick look at a few other success stories of the film industry. Guru Dutt had to work as a telephone operator in one of the factories of Levers Brothers. It was while working as a telephone operator that he devoted his spare time to learn classical dances. He got his first break in films as a choreographer.
The versatile Kader Khan once made his both ends meet by working as an instructor in a polytecnic. Johnny Walker was a bus conductor when his talent for comedy was noticed by Guru Dutt.
Lyricist Gulshan Bawra was a clerk in the Railways. Majrooh Sultanpuri practised as a hakim in his home town Sultanpur .